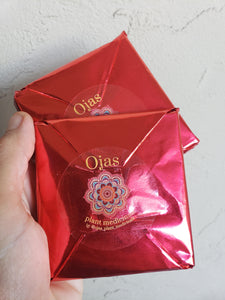 Schisandra berries, rhodiola, maca, vitex berry, ashwagandha, saffron, cardamom, vanilla and cinnamon. This blend is for replenishing kidney chi and balancing hormones. We made it especially for women, and men can benefit from it as well. 
1 bar for the follicular phase: shatavari
1 bar for the luteal phase: vitex
*48 doses 
All vegan, organic, raw and homemade chocolate with sustainable and ecological practices.