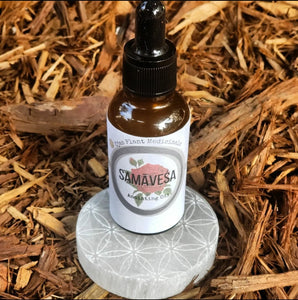 Samāveśa: Immersion with one's divinity. This blend has Frankincense, Myhrr, Rose in MCT oil made for the Venus/Mars conjunction in 2022.

When inhalation merges with exhalation and is held in the center. We immerse.

Samāveśa is the divine union of our inner feminine receptivity and inner masculine directive force with the whole existence.

Use this oil to embody your full force of nature.