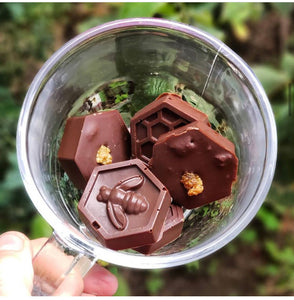 New Chocolate with mushroom blend for hair and skin health: Chaga, King trumpet, Cordyceps, Maitake, Shiitake, and Mulberries.
We named it "Vesta" after the Asteroid Vesta: Goddess of the Temple's Sacred Flame. The flame that represents light of the Moon.
Vesta: The inner flame that burns bright, that which deeply nourishes the soul. She is the guardian of our inner mystery, the Priestess within. Vesta is the recognition of life cycles, through death and rebirth. She is the core of authenticity.